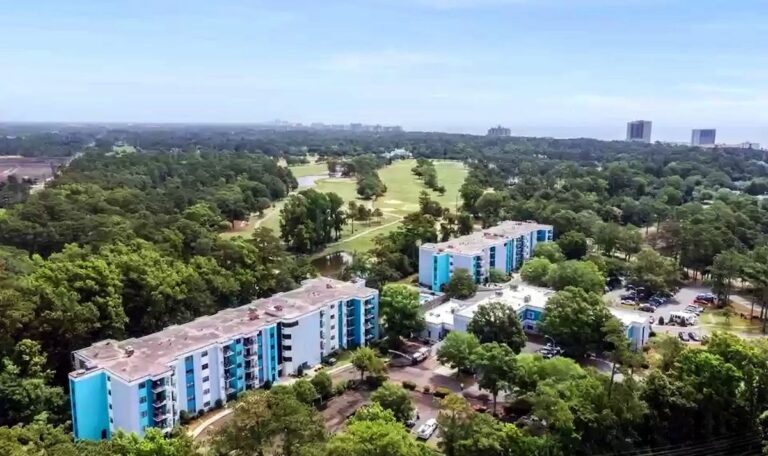 Imagine a perfect retirement community:  temperate climate, beautiful environment, neighbors just like you to share your interests, comprehensive, safe, secure facilities, a friendly and caring staff, and lots to do including nearby shopping, dining and entertainment… all at the most affordable cost. You've imagined Covenant Towers … where everything old is new again!
Carefully crafted and maintained for active individuals and couples 55 and up, Covenant Towers is nestled in a quiet wooded area of old Myrtle Beach just blocks from the ocean along South Carolina's world-famous Grand Strand.  Adjacent to the prestigious Pine Lakes Country Club, walkways meander throughout our beautiful nine-acre campus, interrupted here and there by beautiful gardens and serene ponds featuring gentle fountains.  
As the area's only not-for-profit independent senior living community, every resident not only owns their own spacious condo, but a piece of our entire village.  If you haven't visited in a while, we invite you come see what we have recreated.  Every day in every way, working together to make our community more beautiful, functional, safe and affordable!
Enjoy the best of everything and an incomparable lifestyle:  sound construction, spacious condominium homes and worry-free ownership without l the traditional responsibilities that for many have become burdensome.  Covenant Towers – more of everything you're looking for – for less!